free clip art flowers borders.
No they don't, they don't see it as a legitimate threat because it has very little industry support.

Believe this all you want, when a company like Epic sings the praises of iOS you'd best pay attention. It's had great impact on Nintendo's mobile plans and it terrifies Microsoft (who are praying that Xbox Live on WP7 matters to enough people). When mobile gaming (i.e., on the iPad) is making such inroads into mainstream gaming, it's eventually going to have an effect on the way consumers view mainstream console gaming. In fact, this is guaranteed.

You're holding too fast to the separateness of mobile vs. console. Over the next few years you'll see that separateness blur, and probably faster than anyone would have thought. There will be a definite, palpable melding. It's inevitable.

The App Store opened in July 2008. Now look at what we have in April 2011. It's astounding. And we're already trying to get mobile devices to project games onto HD tvs. It's very, very telling. It doesn't matter how successful it is *right now.* (pretty impressive, actually.) The point is, you can see where we're going with it. When Apple says "move over, Xbox!" they aren't being glib or fulsome. It's a portent. Just a taste of what's to come.

A lot of people around these boards have absolutely NO IDEA what Apple is capable of and what they're about to do to yet another industry. Just sit back and watch.
---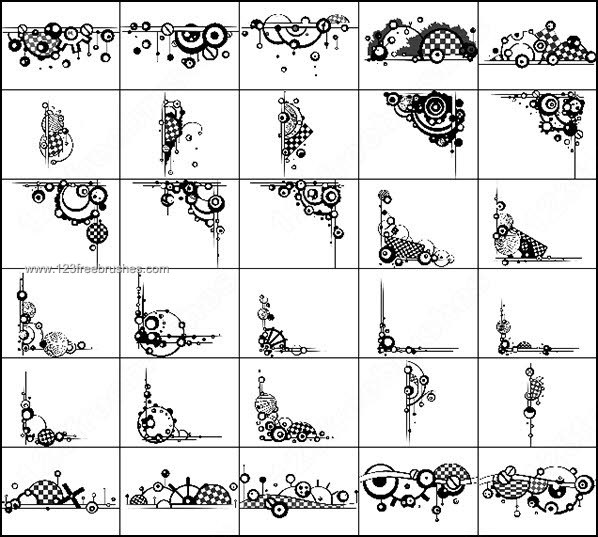 free clip art borders flowers.
Rodimus Prime
Apr 21, 05:37 PM
Shhh. Your experiences are obviously the exception, since they don't conform to his viewpoints.

To be honest, the really "tech savy" ones are the ones who can and do use MULTIPLE platforms. Not just Windows, nor Mac, nor Linux, but a combination of many.

I do love his "IT guy" argument though. I just had a friend's father, 20+ years as an IT Professional, convert over to Mac after getting fed up with the Windows Virus/Malware/other random issues train.

He posted the pic of him in the Apple store looking at an iMac with the caption, "You're doing it right."

:D

I find them funny too because I can sit the example around here in around me in my class full of Computer Engineering and Computer Sciences majors and look at their phones.
The iPhone is in the minority. in a class of 30 you might have 2 iPhones which is out numbered by Android, and blackberry. Android being the most popular by far followed by blackberry then dumb phones. Then you get to iPhone.

It is not that we do not like the iPhone. We just have no in interested in the iPhone. Fair number of people I have noticed have iPads and iPods but we just do not want the iPhone. From the AT&T users for a while there was bitching about the lack of android phones.
---
free clip art borders flowers.
Have you read what you just wrote? Who said anything about hunting whales? Eating whale meat? Or being poor?

No one.

Conclusion? You're bigoted.

There's no denying that Greenpeace is further towards "Extremist" than towards "Moderate." That's the jist of what he's saying, and he's right.

-Clive

Whalehunting is sort of implied, but in order clarify: in Norway Greenpeace is discredited largely because they are against whalehunting which, for Norwegians, is part of their policy of trying to keep their large countryside inhabited. Greenpeace is against whalehunting so Norway, as many on this forum, see fit to try to discredit them as being "bigoted" or "extremists" or "treehuggers" instead of providing facts.
---
free clip art borders flowers.
Of course it will probably be slightly more expensive but with any luck less than it currently is to go from 1 to 2. Or for that matter 1 to 4. I find it hard to believe Apple will leave it's premiere flagship workstation shipping with less ram by default than it's laptop range. The RAM thing is confusing, I don't know whether I'm better off buying it with 1 gig then buying 4 1G sticks afterwards or whether that will affect performance and I'm better off just buying 4G straight from Apple.
---
[Picture: Clip-art: Victorian
iJohnHenry
Mar 13, 05:29 PM
Bah humans in general are eejits.

Some, but otherwise I cannot fault your abuse of English. ;)

Except for you and me ...... and I'm not totally sure about you. :p
---
free clip art borders flowers.
WestonHarvey1
Apr 15, 10:15 AM
Or, perhaps it's that "fat kids" have not been discriminated against, been denied basic human rights, and been subjected to the worst types of inhuman hatred and violence, simply for being who they are.

That's not to say that bullying isn't an issue, per se. It is; full stop.

But to equate the bullying that "fat kids" experience (which, again, is real) to the utter fear for ones life that goes through the minds of every LGBT kid is to miss the point entirely.

Some groups actually do deserve to be treated differently than others.

Absolutely ridiculous. Fat kids DO commit suicide, by the way. A lot of kids do. But these days it doesn't get in the news because it isn't sexy.
---
Flower Clipart
Multimedia
Oct 31, 05:10 PM
What's funny is that the 8-core Mac Pro will be more of a stop-gap model. After all, the Clovertown is two Woodcrest CPUs on the same die, but still running off the same FSB bandwidth and the first pair of cores must utilize the FSB to transfer data to the second pair of cores and vice versa. We won't see unified quad-core CPUs until sometime next year along with the multiplexed/bonded (and faster base rate) FSB implementations. ...AMD will be shipping fully unified quad-core CPUs in mid-December to early January. Not that it matters since Apple isn't using them.

Anyway, it's just another evolutionary step... Buy what you need when you need it and that's all there is to it.Yeah I know. So are you thinking the Dual Clovertown may be a dog 'cause both sets of four cores have to share one bus each? If it won't really run faster what's the point? I hope that isn't going to be a problem for "simple" video compression work which is all I want it for.
---
Yellow Flowers Clip Art. With
I guess it wouldn't necessarily even need a hard drive. what about the option of including some video inputs on the back and streaming the video it sees on the screen BACK to your computer? It already has the bandwidth to stream from your computer, so why wouldn't it be able to do the opposite (given it has video inputs)? While this might not be ideal for some people who don't have a lot of HDD space, it would allow for editing out commercials, compression to ipods, etc, much like my eyetv 250. I think it would probably be better this way since it would be cheaper buying an external HDD for your computer than havnig a big HDD in ur ITV.
---
free flower clip art borders.
Multimedia
Oct 12, 12:00 PM
The one I ordered the other day shipped yesterday and I'm expecting delivery on monday. I requested the forum coupon and will see if they will credit me. But I don't know. i'm not planning on going through the brain damage of ordering another monitor with the coupon and sending one back just to save ~$100.

I currently have a 30" Dell that I bought last year when Dell first introduced them. I love the thing... My only gripe is 1 stuck pixel, but Dell requires like 7 or more to replace and I didn't swap the monitor within my 30-day window because the pixel didn't show up until after nearly 3 months. :(

I have an Apple 30" on my other G5 quad and I've never had the two side by side, but I think I like the Dell one better. I use a Gefen 4x1 DVI-DL switcher and have the G5 and two PC systems connected to the Dell with an extra cable for my MBP or whatnot if I want to connect that. I ordered the second 30" because I'm going to expand my desktop to dual 30" displays. :D I had to order another Gefen switcher for the second monitor too since the G5 and one of my PC boxes both support dual-link DVI out of both DVI ports as will the Mac Pro I'm planning to buy in the near future.Wow I didn't even know such an accessory existed:

Gefen 4x1 DVI DL Switcher (Parallel Control) $899 (http://www.gefen.com/kvm/product.jsp?prod_id=3499)

But the price is almost that of another screen! Holy Moly. You have a better place to buy it for less with link please?

So you gonna go with the ATI Dual Dual Link DVI Card on your Mac Pro? What card do you have in your Quad. I bought mine refurb and Apple doesn't sell a Dual Dual Link video card for it for post-purchase upgrade that I know of. Do you? Could just buy another cheap NVIDEA GeForce 6600 card that is missing the noisy fan. Don't do 3-D or games.
---
flowers clip art free. clip
Liquorpuki
Mar 14, 06:20 PM
I beg to differ: your electricity consumption is shocking too. It's all that AC. We Brits always made do with punkah wallahs. Useful local employment opportunities and saves on polluting the atmosphere, too. You have a ready supply of "illegals" who would jump at the chance.

Then you're probably more shocked at the Canadians, Norwegians, and Swedes, who consume more power per person than Americans do. Iceland consumes twice as much per person than us. And they don't even use AC.
---
clip art flowers free.
spicyapple
Oct 25, 10:29 PM
seems unlikely that Clovertown would replace the current Mac Pros... just add another high end config.
It would be the first for Apple. :cool:
---
free flower border clip art.
AndroidfoLife
Apr 10, 12:49 PM
If you are going to buy something to mainly play games on when you are out of the house which one are you going to buy.

Ipod Touch: 230$ USD
Nintendo DS: 130$ USD
PSP: 130$ USD

I think the price of the PSP and DS make them more attractive that and the point they are not an mp3 player that can play touch games.

The iOS devices do not have the hardware that a made for gaming handheld has. a PSP still has better graphics then any iOS game rendered on the spot. The PSP and DS also have a larger advantage...Hard buttons. for real gaming that is a must.
---
free clip art borders flowers.
rasmasyean
Mar 14, 07:19 PM
Are there any like Predator survailance drones arround there? You'd figure by now since the US has arrived, they would bring a bunch of these planes that circle Afghanistan and Iraq all 24-7. They can like spot heat signatures and like liscense plates and stuff like that.
---
flower clip art. Free Clip
If history serves as a template for the future

Honestly, with Apple, history doesn't serve as much of a template for the future when you think about it.
---
flower clip art borders. free
tigress666
Apr 10, 01:00 PM
If you are going to buy something to mainly play games on when you are out of the house which one are you going to buy.

Ipod Touch: 230$ USD
Nintendo DS: 130$ USD
PSP: 130$ USD

I think the price of the PSP and DS make them more attractive that and the point they are not an mp3 player that can play touch games.

The iOS devices do not have the hardware that a made for gaming handheld has. a PSP still has better graphics then any iOS game rendered on the spot. The PSP and DS also have a larger advantage...Hard buttons. for real gaming that is a must.

I think the problem Nintendo and Sony will have with iOS/Android devices isn't people picking one or the other. It's the fact that the iOS/Android devices are getting so ubiquitous, they have to compete more with, "Do I get the PSP/DS on top of this phone I already have that I can get games cheaper on? Sure, they are better suited, but 1. I already have this device 2. games are cheaper 3. This device is more portable and can go with me more places 4. I wouldn't have to carry around two devices if I wanted to game somewhere."

Basically, Nintendo and Sony have to have advantages that make up for the advantages some one would see in just using the smart phone they already have. And part of the problem is that you are starting to see some of the same games on the smart phone. Or at least similar enough games that you may not need to get that DS or PSP if you want to play something similar. Sure, there are compromises, but for some people (like me), the compromises are worth it and it's not worthy buying a whole 'nother device.

Sure, you'll get some hard core gamers that don't want to compromise, but the question is, are they enough of a market to keep the non smartphone handhelds afloat? I think for the sake of us who do want to compromise, we should probably hope, cause for new games that is where the money is (notice most of the games that are not "angry birds" or freemium gams on the iOS are ports over from the handhelds. Though iOS is starting to see some original games made just for it too, Chaos Rings or Eternal Legacy anyone?).

So, the threat isn't choosing between the two devices, the threat is that smart phones are becoming so common, they have to convince people that it is worth buying their handheld device *as well* as the smartphone the person already has.

I will agree that consoles have nothing to worry about (but they didn't have anything to worry about from any handheld, they are not really competing in the same market at all).
---
free clip art flowers borders.
Rodimus Prime
Apr 15, 09:35 AM
I have a couple problems with this approach. There's so much attention brought to this issue of specifically gay bullying that it's hard to see this outside of the framework of identity politics.

Where's the videos and support for fat kids being bullied? Aren't they suicidal, too, or are we saying here that gays have a particular emotional defect and weakness? They're not strong enough to tough this out? Is that the image the gay community wants to promote?

Man, being a fat kid in high school. That was rough. There were a number of cool, popular gay guys in my school. I'm sure they took some crap from some people, but oh how I would have rather been one of them! But hey, I'm still here, I'm still alive.

Bullying is a universal problem that affects just about anyone with some kind of difference others choose to pick on. It seems like everyone is just ignoring all that for this hip, trendy cause.

yeah that is kind of been my issue with this at well. They focus on the LGBT community but complete side track what I am willing to be is a larger group of striaght kids who get bullied and have long term emotional problems from bullies. That be the fact kids, kids with random disability or just easy targets for one reason or another but they are straight so they do not get focuses on by the media..
Ehh...I agree with you that bullying period, causes alot of pain. The only difference is, you can do situps to "fit in"...these kids are who they are. Kinda Apples and Oranges

Can not always do that. Also I was bullied to the point of near sucided when I was younger. I have always been skinny kid. I was not so much bullied because of weight or being skinny. I was a tall bean pole and hell even as an adult I am pretty much a bean poll. Currently I am 6'4" 175lb with out an ounce of fat on. 6 months ago I was 155 same weight I have been for nearly 10 years.

Fat kids was used as an example. But there are many others who are not fat and not looks and nothing can be done about it.
---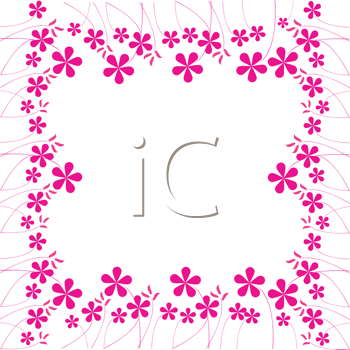 Flower Clipart
mr.steevo
Apr 15, 10:21 AM
It's a good video and sends a message of hope for the future to kids that are feeling hopeless.
---
Free Clip Art Borders Flowers.
Three questions:

Are Gartner talking about the US market or the World market?

Is this guess based on 40 different Android handsets?

What number of iPhone carriers did they model?

This is not only the kind of dumb prediction that so exercises Nassim Talib, it is utterly meaningless and almost certainly wrong.

If you look at the two platforms, it's clear one [Apple's iPhone] is on a clear path that's now 28 months old. The other [Google et al's Android] is barely out of diapers, with one model down and the latest not exactly pulling up any tree roots yet.

The old 'build it and they will come' maxim only works if what you're selling is what people want. And that's the great unknown. Actually it's an unknowable unknown. But we do have some clues.

Apple has a loyal following and a great reputation for selling reliable software and hardware in one package. And that, as anyone who's bought a Nokia from Orange UK recently will know, is a much better solution. Oh, and women won't buy anything called 'Android'.

I have no idea what shape the Android market will be in in two years time, but I predict two things: With 40 different models, each with a vast array of different functionality, from any number of manufacturers, they have a compatibility nightmare on their hands, and absolutely no chance of creating any kind of buzz. Indeed, Microsoft have a better chance with whatever vision of ugliness they eventually spew out!

So, my fellow Macrumors posters, how about a wager?

I predict the true situation by 2012 will not be as Gartner suggest. I believe Apple will have their iPhone available all over the World with multiple carriers in each region, and that Apple's iPhone App, not Android will be in the number one spot. Indeed, I question whether the experiment will grow much beyond a techie wet dream.

I also predict that the Kindle will end up remaindered by the end of 2012. The only thing that might upset this is if they pull a colour screen and better battery out of the bag, and beat Apple's iPad on features and price. I don't see Amazon making that level of R&D investment, or being capable of leveraging that kind of buying power - ever.
---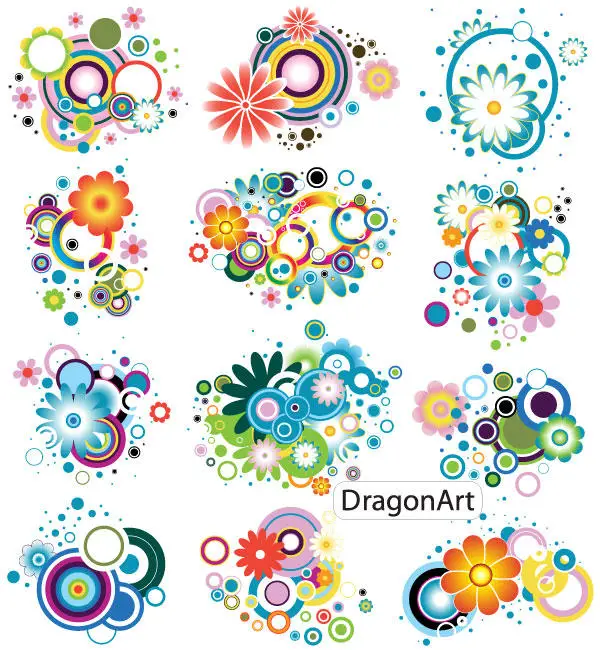 139-Colorful Flower Designs
Someone is failing... hard

<soapbox -- move on if you are not interested>
It's you. He's right. I could care less about the whiners who say "I need 10GB per month to tether all my devices to my iPhone." I don't like subsidizing that. If you use that much data on your iPhone directly without tethering then more power to you -- that was AT&T's mistake for offering an unlimited plan.

But the "unlimited plan" they offered did not say "unlimited devices on one plan". It was very specifically restricted to the iPhone. To those who have cheated system, I applaud your brilliance for working around the rules. But when the rule maker starts cracking down on your circumvention crying that it is "unfair" is a bit comical.

Everybody signs a contact with their carriers when they get service. They sure as heck know what they are signing up for -- some of amount of money every month for some sort of access to their network with some set of limitations.

Sure, if you buy an iPhone it is yours. You can do what you want with it. However, your use of the carrier's network is subject to a contract with specific terms. If you don't like the terms then you don't need to agree to them. But if you choose to agree to them and try to cheat the carrier through unfair practices then don't expect others to be happy about subsidizing your practice through increased rates or degraded service.

The carrier is going to make their money one way or the other. They are a corporation driven by profits. Retail stores raise prices to compensate for shoplifting just like carriers raise rates to compensate for network expansion and lost customers due to network overload from those who circumvent the agreement they signed up for.

Any measure by the carrier to crack down on those who cheat the system is a welcome effort to those who choose not to cheat the system. They could be jerks and just decide that its not worth the effort to go after those folks and make everybody pay for it.

Do I believe that AT&T will drop their rates once they crack down on the bandwidth cheaters? Heck no. Do I believe that the network performance will get better for the rest of us without added monthly fees, probably. Either way, what's fair is fair. Nobody is born entitled to an iPhone and mobile data. But the sense of entitlement in this country has gotten so out of hand.
</soapbox>
---
A reminder of Jobs' stunning hypocrisy from a year ago:

"For example, although Mac OS X has been shipping for almost 10 years now, Adobe just adopted it fully (Cocoa) two weeks ago when they shipped CS5. Adobe was the last major third party developer to fully adopt Mac OS X."

Congrats on another Cocoa port, Apple.
---
Evangelion
Apr 15, 10:54 AM
I have a couple problems with this approach. There's so much attention brought to this issue of specifically gay bullying that it's hard to see this outside of the framework of identity politics.

Where's the videos and support for fat kids being bullied?

I was a fat kid at school, and received my share of bullying. Nothing extraordinary, though.

So, what's the difference between fat kids and gay kids. Well, there's nothing you can do about being gay. Obesity is something you can deal with. Eat less crap, excersize more. There are some medical conditions that cause obesity, but usually it's self-caused.

Bullying is a universal problem that affects just about anyone with some kind of difference others choose to pick on. It seems like everyone is just ignoring all that for this hip, trendy cause.

bullying is never ok. But it's even worse when you are bullied because of something you have no say over.
---
A cold comfort considering it is now already thought to be close to a level 6 incident on the INES scale. :(

Yes, you're right, it's still unstable and still has the potential to become a real disaster. I was more working from the angle that this is the result of a truly devastating natural disaster: a real freak of nature. Calling the safety of nuclear energy in general into question on the back of it is silly.
---
rasmasyean
Mar 12, 02:27 AM
Guys,

Please stop speculating about the situation of the Japanese nuclear reactors, protocols, and regulations, or how they--those specific ones--work.

Unless you are an expert with a background in chemical/nuclear engineering, and an expert not only on just nuclear reactors but also Japanese nuclear regulations, then you aren't really in a place to criticize from halfway around the world. We derive 30% of our power from nuclear reactors, we know what we are doing. We aren't unnecessarily paranoid about nuclear power like the west is.

We know very little about the situation with the Japanese reactors, and even less about the reactors themselves.

Comparing them to the 30+ year old standards of the impoverished USSR is rather inappropriate.

Phht...I guess you're new to the internet on this side of the world. You should check NewsVine...where every American is an expert in politics, science, engineering, sociology, pschology, blah blah blah...oh, yeah...the most popular field "economics" in these past years. And Digg...forget about it...that one extends down to the gutter expertise! ;)

Keep it clean, this isn't the time to be joking, and it's pretty tasteless, about as bad as CNN's Godzilla jokes; sometimes I wonder if it just doesn't register with people just because it didn't happen to them.

I wouldn't take it personally. This is just how people are. I mean, when September 11 happened, I'm sure nearly everyone in the Middle East thought it was somewhat funny and joked a lot about it. It's just that most of them didn't have internet access. And then we wiped those smiles off their face by dropping 500 lb bombs on their "brothers"! :p
---
fivepoint
Mar 16, 11:25 AM
While I have misgivings about Nuclear power I do think it is a good midrange solution to our problems until we can solve our battery problems (thus enabling true renewable energy sources to be viable), drilling isn't a viable solution to anything.

The US doesn't have the resources to provide for our society on our own. Not to mention that the whole process of drilling can take decades (meaning 10+ years, not something like 20+) to play through to the point where steady production can begin. You can't just go out and drill, even if you find something you have to set up the supporting infrastructure first before it is viable.

I'm glad you understand the nuclear is a good solution. You're a bit off base regarding drilling though...

First, the 10+ years argument is pointless. Think about it. If after 9/11 we would have started drilling, started seeking out more domestic energy, we'd be producing a ton more of it today (10 years later) and our prices would be less affected by unrest in the middle east today. We'd be more secure today. We'd have a less hawkish view of war in the midwest today. Something good taking a few years to develop is not a reason to not do it.

Second, the U.S. has HUGE untapped deposits of oil, coal, and especially natural gas. And as the facts prove, it's a VERY viable fuel source.

Third, we do in fact have the resources to provide for our own society. Expand nuclear, expand oil, expand coal, expand natural gas, expand biofuels, keep investing in promising new alternatives (private investment, not government) and we could get to energy independence in probably 10 years or less. The only reason we're not doing it is because of burdensome government regulations and the fact that other countries can produce it cheaply. As prices rise, one of those issues becomes moot... Also, for the record, just because we could do it, doesn't necessarily mean we should. The free market should determine this. IF we're willing to pay more for American fuel, then so be it. If not, we'll continue buying from others... but don't let the government manipulate the markets and destroy common sense capitalism.
---