Funny ass shit:
You must embrace pain to full understand it.
Once you understand it, you can control it and find its pleasure.
The human body is awesome.

I have heard that many described many times by professional athletes. That in order to succeed they must learn to work through the pain. From what I have heard they are also given local steroids and pain medications that would certainly.

I'm sure that with anything else some could find pleasure from pain.
---
Funny+ass+shit
As an aside, a CNN article today about Patent Reform:
Senate passes patent bill, could create lots of jobs (http://money.cnn.com/2011/03/30/technology/patent_reform/index.htm)
The short form:
ok this is a funny joke. so to
Don't tell me where to put my western values. It is not government's job to uphold the corporatocracy by putting employees in jail whenever their employer doesn't like what they did. Even worse in a communist country where the "employer" and the government might be one and the same. I have every right to know how governments treat their citizens if I might be buying their products.

In general, trade secrets are a civil matter in the US, not a criminal matter - there is no arrest, there is no go to jail, it is a financial matter.

If this article is wrong and these people were not "arrested" as the article says, then the article absolutely needs to be corrected.

I would've agreed with you if everything you said are ture, however, even in the Us where the law is so perfect, theft of trade secert is still a feredal crime.

Anyways, dispite the fact they did commit the crime, you can't assume everything has everything to do with the government. Saying a Taiwanese owned company, foxconn, might be the same as Chinese government is simply false. And what make you so sure about the arrest did happened? Because you think this is how things are in china? Lol

I know what your point is, but you just like so many chinese people, blame their very own failur on the goverment. Yea those manufactur workers should have more pay, better benefits and better life, if you can tell apple and many western international corperations pay the poor chinese people more, than again, you might not afford your iphone ipad and your computers, and cars and many many other things.

I might be wrong about this, but you sure you dont have anything made in a country where worker paid 0.20 per day?

But no one in china only earn only 0.20/day, so this is also not true....I dont know how you guys came up with this.....
---
Funny Ass Shit. Funny ass shit
I'm pretty sure the box size is bigger than a Mini and smaller than at Mac Pro. And the price tag is $1499. (and it's not an iMac).
MacBook?? :D
---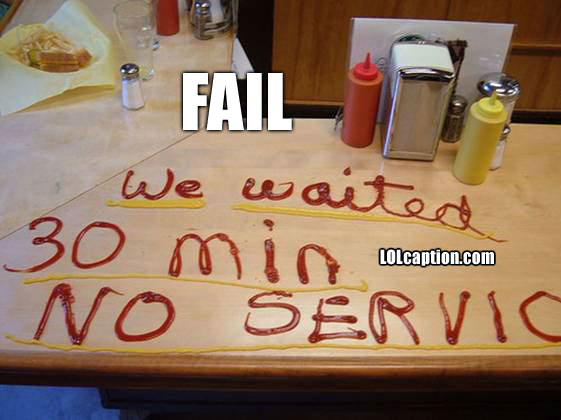 funny, funny ass shit,
Not gonna happen. For starters, how do you type in names for your audio tracks when you've got your keyboard swapped for a mixer? :)

Still, neat idea.

External keyboard.

The overlay input device would obviously need to replace the laptop's keyboard, but plugging in an external keyboard would be easy enough.

I don't agree with "Spanky Deluxe" who said that these overlays would cost a fortune.

They would certainly cost less than buying a completely physically separate component.

I keep imagining something like those "Z-Board" gaming keyboards that are custom made for each game, but in this case it's just the overlay and the functionality that changes.

Interesting...
---
funny ass shit.
Coded-Dude
Mar 28, 05:43 PM
Only problem is there aren't 10 million units in the consumers hands, more like 6 to 8.
Consider that, and the fact that most people I know that bought a launch 360 have had to replace it at least once(for some it was 3 to 5 times) - and your well beyond 0.1%
Although you could say the same thing for Sony's blunders, like DRE.
(but that would mean you have to say something positive about Sony)

All I hear is how crappy PS2 hardware was, and how 360 issues are blown out of proportion........ :rolleyes:
---
Funny ass shit
MacHamster68
Mar 24, 12:46 PM
as money is a big issue here i would suggest the dual processor 2.3 as its well known the most reliable of all , dont ask why ,as i have no clue why , but it still will score 1966 @geekbench according every mac.com which is still a lot more then your current 502 score of you G4 867 (dont sell the G4 its always handy to have a backup computer ) and just ~400points behind my intel core duo iMac ,
funny ass shit.
Cameront9
Mar 29, 10:00 AM
Let me just sum this up in advance:

Apple sues someone: "They are protecting their IP/trademarks."

Someone sues Apple: "They are bleeding money and need an Apple handout" or "Patent troll"

Usually this is followed by someone with a 'shareholder' remark since they somehow believe that owning 7 shares of Apple should get them a direct line to the CEO.

If Nokia has had these patents for 10 years before the iPhone, then why didn't they act when the iPhone was first released?
---
funny ass shit. funny ass shit
Too much lack of smart in one post to reply to, anyone care to give this one a shot?

I would, but I have to go collect my check since each Jew gets a cut of the profits for the media and Hollywood that we own. You'd think that since we own the banks too they could just direct deposit it, but we're a bit old fashioned ;)
---
funny ass shit.
Random Passerby
Oct 25, 07:27 PM
I have a not-quite-offtopic question - I know you can exchange your computer for a new one within 14 days if you buy a MB now. (would you have to pay a restocking fee?)

What about if applecare is sending you a new MB to replace an old defective ibook? You didn't buy it, so you don't have a receipt. Could you exchange it for a C2D?

This isn't an entirely greed based query - after years of dealing with the logic board fiasco I'm nervous about getting a lemony macbook that randomly shuts down.
---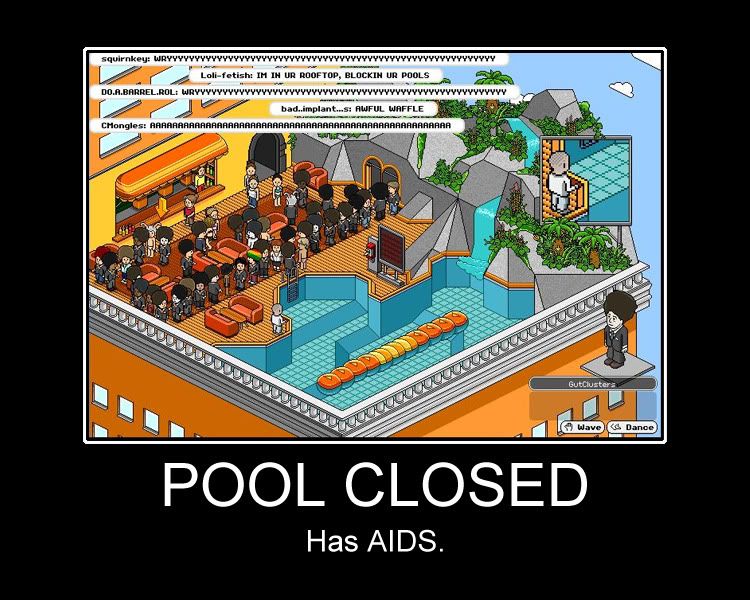 funny ass shit lmao.
MacSamurai
Sep 5, 04:16 PM
It is Tuesday...and lol only just thought of it now,but will it have a mac os thingy like windows has windows mobile?that would be sex on a phone...me need iphone
---
it was some funny ass shit
Aus : 97 for no loss. Mebbe finally time for the openers to hit a century each? (in this series)
---
funny ass shit. posts some
I ordered last night and had an estimated ship date of April 27th. Now it will ship on April 21st! I'm in no hurry though, it's for a friends May birthday.

I ordered last week and have a ship date of April 21...:confused:
---
funny ass gif
If they don't want you on their network, they should keep it secure. If I don't want burglars, I should lock my house. If I don't lock my house, I only get intruders, but no burglars.
And confiscating stuff is tricky to do here, I know parents have sued schools and teachers for damaging confiscated goods, but also for confiscating them. In multiple cases the school was given a small fine but with that fine also a reprimand.
And I wouldn't give my air away. Or I would ask him for a receipt on which he declared an undamaged laptop with serial number and the value of at least 150k. All the data of my home business is on that thing and if it gets damaged or lost it would really hurt me. Let's then see if he still wants the responsibility.
And it is odd, in afrika and India kids get laptops to get a chance to learn and at your school the confiscate then while you're working in them?! Odd, to say the least.
---
hasselhoff, funny ass shit
get ready... this is a hard one. CTRL-Click the picture. there will be a download option if you have quicktime pro.

I have Quicktime Pro.

Which one of

Play
Stop
-------
Undo
Redo
-------
Cut
Copy
Paste
-------
Select All
Select None

downloads the movie? :confused:
---
funny ass shit.
I have to assume that since Apple just released the 5.5G iPods, that if a 'true' video iPod is released, it will be as a 'super' iPod of sorts. This will be similar to when the iPod photo came out.

This is the only thing that makes sense to me, otherwise, why would apple put so much time between the two 5g releases, only to make them obsolete a month later???

This also makes sense in light of apple bringing down the prices so much with its last update, so that they can make room at the top.


so... who here feels sorry for the zune boys?
---
funny ass shit.
Hello kind folks of MacRumors.com-

I am wishing for help and advice deciding what type of hardware to purchase for a 30TB server. It must meet the following requirements:

• 30TB RAID (Redundancy important for backup purposes)
• Remote Accessibility in that I would like to be able to pull files from it anywhere that I have an internet connection.
• Macintosh friendly– it does not need to run OS X Server, it just needs to connect without hassle to Macs.

This will be used for at my office for archiving video. We may want to use Final Cut Server to sort the files in the future. I have been tasked with building this setup and am hoping for suggestions from one of the brightest communities on the web. :D

Your time in responding is much appreciated.

:apple:
http://www.activestorage.com/activeraid.php#tab5
fill it with 2tb drives and get a mac mini server or a mac pro server or eqv for remote (with a fat pipe if you don't have one allready)

or use this (32tb option) for the storage either one of these or the active raid will do fine
http://www.g-technology.com/products/g-speed-es-pro-xl.cfm
http://www.g-technology.com/products/g-speed-fc-xl.cfm
---
Funny Ass Shit Videos,
I need to know who all these ladies on the first page are! So many women, so little time.

But I did see Olivia Wilde on this page. My favorite.
---
Funny ass shit
What does it cost these magazines to digitize an issue each month? Is there a team of 2 people or 20 putting the digital version? All the articles have been written and researched, the photographs and artwork already exist in digital form as well as the layout. What they save on digital issues; no paper, ink or printing costs, no delivery cost or at least a lot less. One thing they loose however is shelf space, how many times have you stopped in a store and thumbed through a magazine because the cover grabbed your eye.
---
BigPrince
Jan 13, 08:26 AM
I'm back from San Francisco....

It was a great trip. Really good to meet up with you all.

Next year we'll have a more formal meeting set up.

arn

Sorry, I missed you all. I had a very busy week. In conjunction with Macworld, I wanted to see SF and I went to visit Cupertino to visit Apple HQ. And I wanted to take advantage of everything the conference had to offer. Hope everyone had a good time and I already plan on being there next year.
---
I'll be at MWSF all week. Where are people meeting?

arn
---
rasmasyean
Dec 2, 08:40 PM
Well... since this thread is still alive...

2.5 mill...
http://gameinformer.com/b/news/archive/2010/11/29/microsoft-s-kinect-sales-shoot-up-to-2-5-million.aspx?utm_source=twitterfeed&utm_medium=twitter

If you're still debating on getting one for the holidays or whatever, better make the decision, because it looks like your chances of getting one...the one you want...will be going downhill as the blind consumerism reaches peak towards Christmas.


BTW, gamestop sells a wall mount kit for like $15 or something if that helps with space.
---
http://www.cio.com/images/content/articles/body/2011/03/2011_year-of-ipad.jpg
---
A muslim state is what israel would become if all the palestinians were given citizenship, and that simply can't happen, it would be very dangerous. I do know what i'm defending, the right for israel not to become an arab country. You can say the jewish majority there is artificial, but so was the christian population in north america a couple hundred years ago, they also brought boat loads of settlers from around the world, look how that turned out.

It can certainly be a secular democracy, where the Muslims, Christians (yes there are Christian Palestinians as well) and Jews live together. it doesn't necessarily have to be a Muslim state. But again that is beside the point. They could be Christians or athiests or secularists as well, but the ideology behind Israel simply won't allow the majority population to not be Jewish. I'm not sure if you're defending that ideology.
---