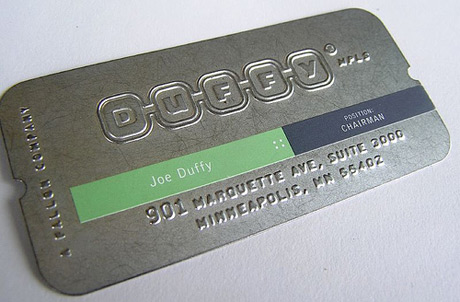 metal cards
Some us have lifestyles in which we are more than content with the entertainment selection on iOS devices-myself included. I don't have time, not desire to invest in playing games over long periods of time in a sedentary fashion. I play a game when want to clear my mind a bit, or kill time. I don't go invest huge amount of money and make that a goal, because frankly Id rather spend my time in a myriad of other ways. The vast majority of the population share my mindset. iOS devices not being 'HARDCORZ' enough is not going to hurt Apple. That market is shrinking, not expanding.
high-resolution satellite
ONE THING IS CLEAR:

Multitasking, multiprocessor, multithreading Mac OS X and applications are needed right now and will be much needed in the future.

Because microprocessors will evolve not with more Mhz, but basically with more cores and more microprocessors per Mac.

And the same on Linux and Windows. So, hopefully, default true multithreading is around the corner. Or else all this power will be wasted for most applications.

JUST IMAGINE A COMPUTER IN WHICH EACH PIXEL IS CONTROLLED BY A SINGLE PROCESSOR.
---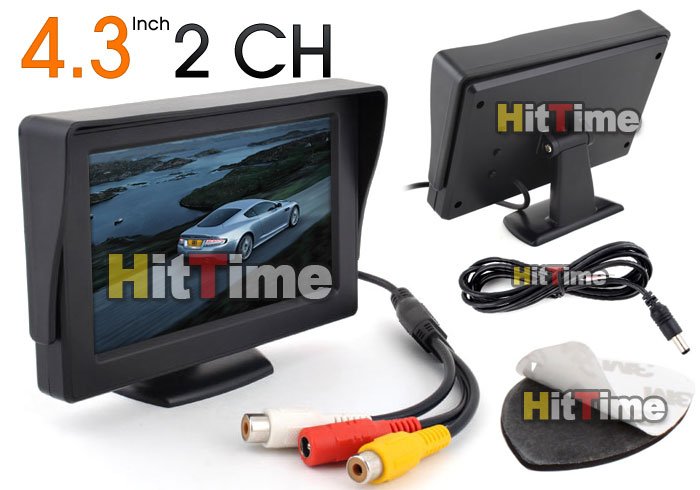 High resolution cameras.
Evangelion
Mar 20, 09:44 AM
If you go to a concert, theatre play, any kind of performance or into any of fee-charging class or course and smuggle yourself in through some kind of backdoor without paying for the ticket or the course, did you steal anything?

Not according to your logic.

Should this behaviour be allowed?

So, what did I steal? Steal: To take (the property of another) without right or permission. Note: I'm no saying whether it's right or wrong, I'm merely discussing whether it's stealing or not. The example you gave is not stealing. I did not take anothers property without his permission.
---
(credit card and account
Originally posted by ddtlm
The result for my OSX 10.2 DP 800 G4 on the floating test is 85.56 seconds. I used -O and -funroll-loops as flags.

So this is about 45% the speed of my P3-Xeon 700. Not very good at all, but it falls within the ream of believeability.

Other than a -O to enable/disable any optimisations at all, what effect can you achieve with the remaining optimistion flags to GCC? I'm more surprised by the lack of variation they achieve on PPC than the actual relative performance - having looked at the PPC code briefly, it looks like I'd expect it to be slow :mad:
---
View high resolution
barkmonster
Oct 7, 04:19 PM
I emailed this to rob-art morgan on Saturday :

I know the test was to find out how similarly clocked G4, Athlon and Pentium 4 chips perform but I was wondering if it was possible for you to test against the 2 fastest Intel and AMD chips ?

The price of both a 2Ghz Pentium 4 and 1.6Ghz Athlon PC put's it in the same range as the entry level eMac and that's assuming the PC is built using high quality drives and components. This is true for the UK at least.

I'd suggest the following systems, I don't know the details of motherboards or specific RAM configurations but going off cpu speed and the fastest availble RAM for the systems these 3 configurations would make for a fair "high end mac" vs "high end PC" comparison :

Dual 1.25Ghz, stock HD, stock graphics card, 1Gb of 333Mhz DDR SDRAM, OS 10.2.1

Athlon XP 2200+, 7200 rpm HD, same video card as the mac, 1Gb of 333Mhz DDR SDRAM, Windows XP Professional

2.8Ghz Pentium 4, 7200 rpm HD, same video card as the mac, 1Gb of 533Mhz RDRAM, Windows XP Professional

He responded with this :

That's a great suggestion. I'll try to get that arranged.

In the mean time, I'm working on a Pentium 4 2.53MHz + GeForce4 Ti 4600 versus G4 1.25GHz *2 + GeForce4 Ti (4600) comparo.

I can just see the look of disappointment on everyone's faces when the dual 1.25Ghz mac is slapped silly by both windows systems at practically everything.

Call me a pesimist but concidering how it's scrapped by when compared with lower end cpus I can see a thorough G4 thrashing coming up on barefeats very soon.
---
Steroids with Credit Card,
Maybe Apple will give you a choice.


That's what I was going to say. Maybe Apple will turn more like Dell's website with a 'plethora' of options. So there might be a bunch of possible configurations?
---
These high-resolution images
What iTV needs is the option to boot Mac OS X to be used as a wireless computerless presentation remote tool. Just plug the flash disk with the Keynote or PowerPoint presentation made on a Mac or PC-Windows and use the remote control to give the presentation. Great for corporations, education and domestic markets. With a huge halo effect. Apple will sell millions.
---
Citimax Credit Card,
Cottonsworth
Jul 8, 09:00 AM
Is the battery life as bad as I've heard? I think I prefer the Incredible to the Droid X (mainly because of size), but I hate not being able to make it through the day without charging my phone.

It is going to be a real subjective answer because it all depends on how much you use the web/apps/games. To make it short, I don't have an answer for you but it does have a much better battery life than my 3G.
---
It is a 4.3 inch screen high
In Philly yesterday; the airport.

Full bars, and 3G service.
Had 29 call failed.
Dropped 5 calls, with call failed.

Had customers calls go straight to VM.

Nice....
---
Baikal IJ 18M high resolution
I get maybe 1 dropped call a year in a medium-to-large US city (top 50, not top 10!). For all I know it was the other party who dropped. But there are still dead zones that bug me—mostly in rural areas but also in random suburban spots.

Unfortunately, the other carriers seem to be dead in the same spots!

And AT&T customer service is miserable. (I've never needed customer service for phone stuff, but I have their DSL as well) At the same time, my friends with Sprint and Verizon have horror stories and are itching to switch carriers! Asking which one has worse customer service seems silly when they ALL seem so bad. Not bad every time, but bad often enough that I'd want to change carriers.

There are no good US carriers in my view :( At least AT&T lets me use voice and data at the same time.

There seems to be a real split in this thread: people who get lots of dropped calls with the iPhone and people who get none. I haven't had any dropped calls in the two years I've had my iPhone. But there have been many calls that never rang and instead went straight to voicemail.

I'm wondering if Apple might have produced a slew of defective iPhones, and those are the ones that are dropping calls. It's so strange that people are having such vastly different experiences, regardless of the call area. It sounds more like a hardware/software problem.

My guess is regional variation—even from neighborhood to neighborhood in the same city. That, and having contacts that use different networks. The drops aren't necessarily caused from your own end. (One person might talk to a lot of land lines and another might talk to a lot of T-Moble people. If T-Mobile drops calls in that neighborhood, the person might think his iPhone was to blame.) So it's hard to compare two peoples' experiences. But it's easy to know the whole situation isn't acceptable!
---
Credit card - Netbank: Op
A few years ago in college, my Geology professor (he works at NASA developing new energy technologies and teaches during the Summer as a side job) told us that Mother Nature is actually the largest contributor to greenhouse gases through the release of methane attributed to volacones. In fact, one volcano puts out more methane gas than the entire USA. Apparently humans are only responsible for a fraction of a percent of the greenhouse gases found in the natural atmosphere.

Face it, global warming is a buzz phrase quickly falling out of fashion. The temperature changes we are experiencing are part of a cycle, nothing more.

The real problem that humans create is the rapid consumption of the earth's natural resources. We need to remember to recriprocate this consumption with preservation.
---
credit card purchases,
citizenzen
Mar 14, 03:25 PM
It would require a multi-tiered approach.

I've been away for a few days and have missed this discussion.

The solution does indeed need to be multi-tiered and intelligently applied. I've heard that the Japanese Nuclear plants were built to survive a strong earthquake or a tsunami, but not both. Well what often occurs when you get a strong earthquake offshore? That's right, a tsunami! Brilliant planning!

As for solar, it should be mandatory on new construction in areas such as Los Angeles, Phoenix, Las Vegas. It won't solve our energy needs but it will lessen them. Use the appropriate alternative technology where it will do the most good. Don't try to ship solar generated electricity across the country, just try to take advantage of it in localities that typically experience a number of sunny days.
---
high resolution a size of
Tobsterius
Apr 13, 04:42 AM
Yes, that was exactly my point. The people who know how to use the software are (sometimes) assistant editors, although I find the vast majority know how to do a few simple things, but do them well.. The original poster was implying you needed to be a hollywood film editor to judge technical capabilities, and I was saying they were the worst choice for just that reason.

The people who know the most about editing systems are the Sr. editors who work on heavy, effects based sequences that work in broadcast production environments (I'm not talking about me here). *They* are the ones who push systems to the limits and *they* are the ones who go to NAB. (They're still only 10% of that room)

I think that most of them will find that Apple has, at present abandoned them. That's not to say the industry won't shift, and there won't be enough 3rd party solutions out there, but they are throwing Avid a HUGE bone here.

FCP was making big inroads into broadcast, and they're throwing it away-- for today certainly.

Filmwise, could go either way, depending on the production. If it's got great RED/4k performance, "film" support isn't so important..

But for the indie crowd, they're really screwing them over, if they are abandoning Color. *THAT* is what shocked me. I'm also surprised that effects weren't more advanced. I couldn't see anything on a titling tool, but that's pretty imporant for Broadcast as well.. and *no* existing solution is good for that... They really had (have?) a chance to make that right, and it seems they don't care.

So, when I say "iMovie Pro" that isn't necessarily pejorative. This product is WAY, WAY, WAY more iMovie than FCP. That doesn't mean you can't cut "a real movie" on it. But for Broadcast TV, it's a real step down in a lot of ways-- at the very least not a step up.. The interface is very iMovie. They should have called it iMovie PRO, especially if they're getting rid of the rest of the FCS apps..

Now if it turns out this is just the tip of the iceberg-- then we really could be in for a treat.

Dead on.

There is of course, a lot of questions left unanswered and X, from what I've gathered, is very much is a step down. Where's the viewer? How accurate is this 'skimming' feature? Is it as annoying as the skimming feature in iMovie?

Was trim mode improved? from what I've seen, it looks dumbed down; even more simplified than what is the current version of FCP.

Does multi-camera editing still exist?

Where are the video scopes?

Dual monitor support?

ability to open multiple projects and time lines? And for that matter, what about timeline nesting? I know they've addressed this with this 'compound clips' but can I still take one timeline and drop it into another like I can in FCP 7?

Custom keyboard mapping?

What about the slew of third party plugins and filters I've spent money on? Will they still work?

Can I still capture tape or has Apple decided (like they have with DVDs) that tape is dead?


I think that this can go on and on.

As a long time professional FCP editor, I'm worried. Not because of change-- I like change. What I hate is when they change things and feel as if they need to reinvent how editors and editing have functioned for decades.
---
high resolution picture
torbjoern
Apr 23, 09:54 PM
You do not think it takes any faith to say that NO God exists? Or that NO supernatural power exists? That you can 100% prove a lack of God?
Frankly, it doesn't take much faith to claim that nothing and no-one stands above nature (i.e. being supernatural). Everything we can see is derived from nature. Status quo should be that there is no God - in the sense of an almighty God who stands above nature, far less a God by whom nature would be created and defined. Where would God come from then? You see - we might as well accept that the laws of nature are the highest order in the entire universe. If there are spiritual entities which stand above us humans, they do certainly not stand above these laws. It doesn't make sense, and was never even supposed to make sense to the human mind in the first place (ask any priest about the latter, he will confirm it).

Why should I believe something which isn't even supposed to make sense to me?
---
View high resolution
in japan though it's a little bit different. thats why there also isn't much open panic: simply for the fact that the majority of japanese don't want to be seen 'losing it'
I suspect you are somewhat mistaken on that point. Mostly, what happened happened, not much they can do about that now. Some eyewitnesses I hear on the radio were saying they felt eerily calm during the shaking, now they are mostly fatalistic, I would think. Panic just amounts to a waste of energy.


off topic side note: for other nuclear plant designs this events could have been massivle more dramatic

That remains to be seen. Right now, they are still struggling to keep this disaster from happening. The situation is hardly what I would call stable.
---
Eps high resolution stock
Any chance the ATI X1950 will be CTO as well?

http://anandtech.com/video/showdoc.aspx?i=2858
---
High Resolution. l GUI
ender land
Apr 23, 09:15 PM
Why is the PRSI attitude 'religion is wrong'?


I have no idea. I'm not one of those perpetuating that attitude. All I know is that this is the attitude, regardless as to the "why" it exists. Maybe because the majority of atheists tend to have an attitude of more "religion sucks, I'm atheist" whereas religious people do not have an "atheism sucks, I'm theistic" attitude for the most part.

If these forums reflected US religious belief, atheist opinions would be vastly outnumbered by theists, wouldn't they? Why is this?

Honestly, if you really believe in Christianity or any other religion you won't waste your time posting on some internet forum under anonymous names discussing things which ultimately will benefit no one save providing some cheap entertainment. This is because people who are religious more often think their life has meaning outside what meaning they create for it. As such, self indulgence for the sake of entertainment is not normally valued in religion.

In general the internet is also ripe with issues that are not desired for nearly all religions (porn, suggestive pictures, swearing, etc). This is a key part of why I actually have avatars disabled on all forums I go to, many people like using really suggestive images as avatars. Some forums I will even disable images in posts.

Time spent on forums rarely results in any sort of benefit other than cheap entertainment. Granted, you can make friendships from it and even meet people you previously knew online (I'm guilty of this :eek:), but in general, the overwhelming majority of the time spent is "wasted." A single face to face meeting with a friend provides more long term value than hours upon hours of reading forums and posting.

The atheists I have known over the years tend to be far more bitter towards the world than theists. This does NOT mean everyone here is bitter towards the world. But it is a general trend I have noticed with the many atheists I have interacted with over the years and a trait I once shared. Bitterness tends to make you a loner. Loners seem to gravitate towards the internet because it is a place people accept you, at least somewhat, regardless of whatever reasons you are that way. I am in many regards a loner; I have probably 20k or 25k posts on forums over the past years as a result. I suspect this is also true of the majority of posters here, deep down, we do not naturally form relationships quickly and it's way easier to get cheap social interaction online than in the dreaded Real Life.

I guess the overarching generalization is that people with theistic beliefs have greatly different priorities than those who do not. More often than not, there are things in people's lives they value much more than cheap online entertainment, and as a result, tend to stay away from it as such. Those without such beliefs/convictions/etc are far more likely to do things which are a waste of time. The stronger someone's theistic beliefs are, the more likely they are to both defend them as well as believe what I just wrote, so all you normally will find online is people who are halfheartedly theistic or are the "sunday morning Christian" or "twice a year Christian" types.


btw, thank you for making me think through this answer, it has made me aware just how much of a waste forums like this in fact are. I can list dozens of things which are more valuable, fulfilling, and beneficial longterm than browsing macrumors or the other forums, yet for some reason I still spend time here. I definitely will be evaluating this time...
---
Renfe Visa Credit Card,
Plymouthbreezer
Apr 12, 10:15 PM
For $299, sounds like a great deal. However, folks who have just dropped $999 on FCS are going to be angry! Wonder if there will be any sort of refund issued...

I guess I'll stick with FCS for now, since Color is great, and I know the interface. DVD Studio Pro is also quite useful, and I'm unsure how this update will affect those products.
---
SlimScan is the first credit
dethmaShine
Apr 21, 05:03 PM
You're holding it wrong.

Come on, you were just asking for that :)

Isn't that the same thing google said with the nexus one?

I may be forgetting something. :rolleyes:
---
bigmc6000
Aug 29, 01:15 PM
Greenpeace is not exactly 'agenda-less'. But that seems sort of paranoid to say that they're clearly trying to kill technology, capitalism and innovation. If they wanted to target Apple, or get a lot of publicity, they surely could have done something more dramatic than put them fourth from the bottom of a list.

And honestly, what do we know about Apple's environmental standards (materials used, manufacturing processes, disposal methods, etc.)? I really doubt that most of you (myself included) are industrial engineers, environmental standards auditors or something. Like some previous replies said - some people can't stand the idea that Apple is not great at something, and will lash out at those who criticize it. I mean, I like Apple's stuff, but it's just a company. Keep an open mind...

I happen to have taken way too many IE classes (that's industrial engineering not MS's IE - yuck) and I'd have to tell you the things that Greenpeace is complaining about are dwarfed in comparison to the large issue of CRT's and the contents within. Ever look at the default Dell system? They ALL have CRT's. Most of the time you can get a free upgrade to flat panel or some cheap upgrade or something but they still come with CRT's. In my opinion the stuff greenpeace is complaining about "withholds its full list of regulated substances and provides no timelines for eliminating toxic polyvinyl chloride (PVC) and no commitment to phasing out all uses of brominated flame retardants (BFRs)." are much lower on the list than the absurd volume of lead being shipped by Dell CRT's. Something else to note - the most likely reason greenpeace is pissed of is becaue of this "withholds its full list of regulated substances." Does that really have anything to do with how environmentally friendly they really are? No - does that make greenpeace mad that they aren't being "respected" by Apple? Yes. Enough to make them 4th worst? Absolutely...
---
MacCoaster
Oct 12, 09:41 AM
Originally posted by nixd2001


It would be interesting to see the code generated for the loops - it won't change the answers but it might give some of us a bit more understanding on the perfomance differences.
javajedi's Java and Cocoa/Objective-C code has been available here (http://members.ij.net/javajedi) for a couple of days. My C# port is available for examination if you e-mail me.
---
This must be a US-centric view. Here (UK) PVRs with twin Freeview (DTT) tuners and 80GB HDs are everywhere. And they are very cheap now (120 quid upwards).
I'm thinking of ditching my cable provider (NTL, I only get it for Sky One, which is just Simpsons repeats) and going with something like this:
http://www.topfield.co.uk/terrestrialequipment.htm
Apparently you can DL what you record to your Mac (USB). I suspect you'll then be able to play that on iTV.
Atheists often, rightly or wrongly, seem to count agnostics in their number much as Blues is of classified as a part of Jazz (wrongly, IMO).

This document from census.gov (http://www.census.gov/compendia/statab/2011/tables/11s0075.pdf) looks to me like it is showing a fairly steady increase in unbelief, which can only be a good thing.

On this forum, there only appear to be a lot of atheists because they tend to be outspoken, put forth strong arguments (the strength of which may be a matter of opinion), and respond quickly to religious nonsense.
---
My DualCore 2.0 PM G5 is just fine and will be REALLY fine until CS 3 is released next spring/summer. Until then, I wouldn't be able to fully utilize the new Mac Pro. I installed my CS 2 on my MacBook and what a dog compared to my G5 at home and my G5 at work. Granted my buddy who is stuck on a 867 QuickSilver at work says that it runs about the same, but that doesn't cut it when I've been using a G5 for 2 years at work and 6 months at home.

I hope that the "little apps" out there hurry up and get converted over quicker than has been happening. Flash Player has bugged me. They keep using "Betas" and "trials". Flip4Mac hasn't released their update yet for Universal so viewing WMV's is near impossible on the MacIntels. Little things like that make a world of difference.

My DualCore 2.0 PM G5 is just fine too. I have a quad right beside it, but I only fire that up for rendering/compressing or when I want to work the video and sound/animation concurrently. I will buy another PM as I am doing more motion graphics and would like to throw another 4 processors at it. If the new high-end Intel looks good, I will get one. But, I might also look to pick-up a super deal on a PPC Quad. Love those machines!
---